---------------------

ESPAÑOL | PORTUGUÊS

---------------------

DOWNLOAD OPEN CALL

---------------------



Circa
from Latin
around/about/roughly/approximately
abb] ca. or c.

--

PROJECT THE CIRCA

IT WAS IN THOSE DAYS THAT WE INFECTED TIME.

THE STREETS BECAME EMPTY, THE SKY RECOVERED THE BLUE, SILENCE FALL OVER CITIES AND LIVES.

WHO AM I?

WHO ARE WE?

QUARANTINE OF DESIRE.

IS THIS AN END, OR A NEW BEGINNING?

COCOON.

METAMORPHOSIS.

LOOP.

Tarquisiómines

, Éfeso, 11 BC-ca.

--

Open call

CIRCA, ADVERB OF THE UNCERTAINTY. FLOATING TIME/PLACE.

FOR US, SAPIENS OF THE 2020, MORE THAN EVER, TIME IS SUBJECTIVE.

MORE THAN EVER FUTURE MEANS NEXT HOUR.

MORE THAN EVER FUTURE IS UNCERTAIN.

BUT IN A WORLD SATURATED BY CONTRADICTIONS AND INEQUALITIES, UNCERTAINTY DOESN'T NECESSARILY HAVE A NEGATIVE BIAS.

IT CAN BE A TIME OF REBIRTH AS INDIVIDUALS AND AS A COLLECTIVE OR IT CAN BE AN INSIGNIFICANT PAUSE TO ALL START AGAIN AS IT WAS.

URUGUAYAN WRITER

EDUARDO GALEANO

CREDITS TO FERNANDO BIRRI, AN ARGENTINIAN FILM DIRECTOR, THE IDEA THAT UTOPIA IS ON THE HORIZON, THEREFORE IT IS UNREACHABLE, BECAUSE EVERY TIME WE GIVE A STEP AHEAD IT ALSO MOVES A STEP FURTHER. THE MORE WE SEEK FOR IT, MORE IT ESCAPES US. SO, WHAT IS UTOPIA FOR?, BIRRI SAYS: IT IS FOR WALKING.

AFTER THE DEFEAT OF SOUTH AMERICAN DICTATORSHIPS, IN THE EARLY 80', GALEANO CLAIMS FOR THE RIGHT TO DREAM AND DELIRIUM. 40 YEARS LATER, DAVI KOPENAWA*, PAJÉ (SHAMAN) OF THE YANOMAMI TRIBE OF THE BRAZILIAN RAIN FOREST ADVICE THE FALLING SKY, AND AILTON KRENAK**, OTHER INDIGENOUS LEADERSHIP, SUGGESTS IDEAS TO DELAY THE END OF THE WORLD.

KOPENAWA QUESTIONS THE NOTION OF PROGRESS AND DEVELOPMENT ADVOCATED BY "THE COMMODITY PEOPLE" AKA THE WHITE MAN. AFTER 30 YEARS OF FIGHTING FOR THE FREEDOM OF HIS PEOPLE, FOR THE RIGHT TO KEEP HIS CULTURE ALIVE AND FOR THE SURVIVAL OF THE RAIN FOREST, HE BELIEVED THAT WE ARE ALREADY LATE, MAY BE TOO LATE, TO AVOID THE FALL OF THE SKY. FOR SHURE, FOR HIS PEOPLE, IT WAS ALWAYS LATE.

IN TURN, KRENAK REJECTS THE IDEA OF HUMANITY AS SOMETHING SEPARATE FROM NATURE (HYPOSTESIS VERIFIED IN LESS THAN A MONTH OF HUMAN INACTIVITY) AND CLAIMS FOR THE RETURN TO THE ANCESTRAL KNOWLEDGE.

YORUBA PEOPLE DOESN'T NEED CIRCA ADVERB, FOR ALWAYS THEY KNEW THAT TIME IS MULTIDIMENSIONAL. WHITE PEOPLE SPENT HUNDRED OF YEARS TO DISCOVER THAT, AND ARE STILL NOT AWARE ABOUT WHAT THIS COMPLEX WAY OF UNDERSTANDING EXISTENCE MEANS AND HOW TO PRACTICE IT IN THE EVERYDAY LIFE.

TODAY, NOT TODAY CIRCA, TODAY, I MEAN, AT THIS MINUTE, AT THIS SECOND, WE ARE ALL CHARACTERS IN A DYSTOPIC FILM IN WHICH WE ARE DEPRIVED OF OUR GREATEST GOOD, THE POSSIBILITY OF BEING TOGETHER.

FAKE NEWS, DEEP FAKES, FAKES FAKE NEWS, TONS OF DATA AND NEVER SO MUCH, MEANT SO LITTLE.

RELAX THE STRINGS OF TIME AND LIVING FLANING AMONG DIVERSE, PARADOXAL, COMPLEMENTARY COSMOLOGIES AND BELIEFS, RECALL AND UPDATE ANCESTRAL KNOWLEDGE AS A WAY TO EXPAND OUR CONSCIOUSNESS, PERHAPS IS THE ONLY WAY TO POSTPONE THE END OF THE WORLD.

IN DARK TIMES WHEN SCIENCE IS BEING DISCREDITED, BRAZILIAN NEUROCIENTIST SIDARTA RIBEIRO REVEALS THE HISTORY OF DREAMING, ELUCIDATING THE ROLE OF DREAMS IN HUMAN EXISTENCE. THEIR RELATIONSHIP WITH THE ORIGIN OF BELIEFS, WITH HEALTH, AND WITH THE POTENTIAL OF TRANSFORMATION RELATED TO THE ABILITY TO PLAN AND TEST POSSIBLE FUTURES. THE CONTRIBUTIONS OF RIBEIRO AND THE HUNDREDS OF SCIENTISTS ASSOCIATED IN THIS RESEARCH, ALSO UPDATES FREUD'S IDEAS, PROPOSING ANALOGIES BETWEEN THE BRAIN PARTS, AND THE RESPECTIVE FUNCTIONS THAT WOULD BE ASSOCIATED WITH THE AUTHOR'S THEORIES.

"DREAM ENABLES THE INTERFACE BETWEEN YESTERDAY AND TOMORROW, WITH THE POTENTIAL TO STRONGLY IMPACT THE DREAMER WITH EVERY AWAKE. THEREFORE, IT'S PLAUSIBLE THAT THE PROPERLY HUMAN CONSCIOUSNESS, WITH ITS HUGE CAPACITY TO NARRATE THE PAST TO IMAGINE THE FUTURE, DERIVED FROM THE INVASION OF THE VIGIL BY DREAM. THE DREAMS SHOULD HAVE BEEN THE FIRST MENTAL SPACE FOR SIMULATING IDEAS.

LONG BEFORE OUR ANCESTRALS LEARNED TO DO THIS WHEN AWAKE.

THE GRADUAL EXPANSION OF THE ABILITY TO TELL STORIES AND TRAVEL MENTALLY IN TIME WAS THE FUEL OF HUMAN CULTURAL EXPLOSION IN THE LAST MILLENNIUMS."

THE CIRCA PROJECT INVITES ARTISTS, PHILOSOPHERS, WRITERS AND SYMPATHIZERS TO REFLECT, COMMENT, COMPLAINT, SHARE IDEAS IN THE FORM OF IMAGE, VIDEO, TEXT, AUDIO, BOOKS, LINKS, FILTERS FOR SOCIAL NETWORKS, VIRTUAL AND AUGMENTED REALITY TANGENT TO THE FOLDS OF THE ADVERB CIRCA. AN INVITATION TO THINK AND CREATE NO-PLACES, CALVINIAN INVISIBLE CITIES, BORGEAN LIBRARIES, NEW AND BABYLON CITIES, NOMAD SUBJECTIVITIES.

LET SHARE ANGUISH, FEARS, HOPE, LOVE, LET LEARN FROM EACH OTHER, LET BELIEVE, LET'S RETHINK THE PAST, THE PRESENT AND THE FUTURE FROM OTHER ECOLOGIES, LET'S EXPLORE THE PLACEBO EFFECT OF LANGUAGE AS A HEALING POWER, LET'S DREAM, LET'S WALK.

THE CONTRIBUTIONS WILL BE PUBLISHED ON THE WEBSITE, INSTAGRAM AND FACEBOOK OF THE PROJECT.

BY THE END OF THE LAST QUARANTINE, Ca, AN EXHIBITION AND BOOK OF THIS COLLECTIVE REPOSITORY OF 2020 ZEITGEIST MAY BE ACCOMPLISHED BY CROWDFUNDING.

ARTIST_CURATOR︎FERNANDO VELÁZQUEZ

*
**
***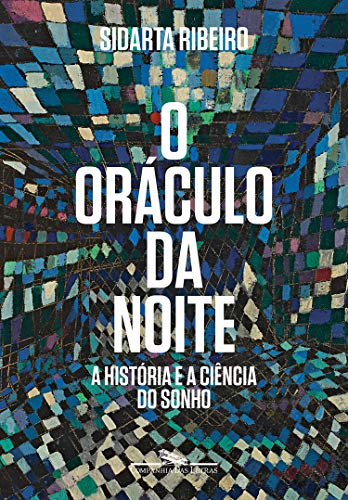 *** PLEASE BE AWARE THAT REGARDING TIME AND SPACE RESTRICTIONS WE CAN'T GUARANTEE THE PUBLICATION OF ALL THE MATERIAL.
--
TECHNICAL INFO
IMAGES
W 2000PX MAX/H 1500Px MIN/ RGB/JPG, PNG, AN.GIF/1.5KMB MAX.
VIDEO
1280 X 720/30FPS MAX/15 SECONDS/MP4
LARGEST MATERIAL CAN BE SENT AS A YOUTUBE OR VIMEO LINK.
TEXT
160 CHARACTERS MAX (STATEMENT) 0R 2500 CH (MICRO ESSAY). ANY LANGUAGE. ENGLISH TRANSLATION MUST BE SENT.
SOUND
1 MINUTE MAX/MP3
LARGEST MATERIAL CAN BE SENT AS A SOUNDCLOUD OR BANDCAMP LINK.
BOOK/DOCUMENT
PDF/5MB MAX
LINK
WEBSITE ADDRESS
PLAYLIST
LINK
1 ITEM PER ARTIST

PLEASE SEND YOUR CONTRIBUTIONS TO

the.circa.project.call[at]gmail[.]com
Subject:
artist name, artwork name (otherwise will be credited as "untitled"), city (ca.), country (ca.), year (ca.)
Include

Artist's website & instagram accoint and other info you want.
By submitting material your series you authorize the publication on the project's website and social networks and confirm authorship.

*YOUR MATERIAL CAN BE CROPED BY THE BROWSER.
"ARTISTS" LINK LIST ALL THE CONTENT INCLUDING: ACCESS TO EACH MATERIAL WITHOUT GRAPHIC INTERFERENCE (CLICK ON THE NAME), PERSONAL WEBSITE AND THE INSTAGRAM ACCOUNT.
PDF MATERIAL, BOOK COVERS AND LINKS ARE PUBLISHED IN "LIBRARY" AND AUDIO AND PLAYLISTS IN "DISCO".